Serious Autosport [アメリカ]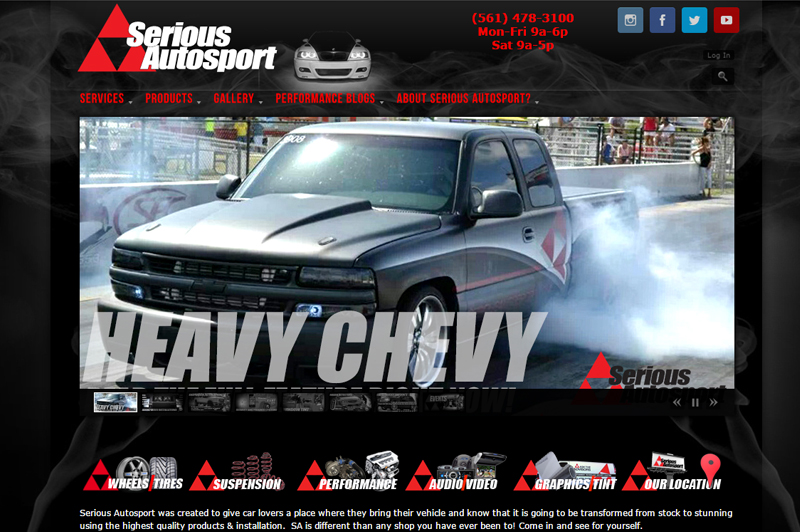 Company Name
Serious Autosport
URL
Region
Florida
Contacts
2271A Palm Beach Lakes Blvd
West Palm Beach FL 33409
Phone: (561) 478-3100
Webmaster@SeriousAutosport.com
Corporate Profile
Serious Autosport was established by a father, son and friend who had spent many years purchasing from the aftermarket industry never to find any one company that had done everything right.
Serious Autosport is the all encompassing custom car and truck shop South Florida has been waiting for!
At Serious Autosport customer service is our number one priority, we go beyond the extra mile to ensure that our customers are satisfied to the highest degree.
With our top notch facility, top quality products and experienced staff we are able to transform a luxury or exotic automobile from the one you see on every street corner to the one everyone on that corner can't take their eyes off, because let's face it… "Stock is BORING"! Our creations at Serious Autosport are clean and classy while still making the car or truck really stand out.
No longer do you have to jump from shop to shop to complete your automobile.
Come in, see our facility, meet our staff, view our current projects and you too will entrust your automobile to Serious Autosport!